Pathways Chiropractic Reviews
What Our Louisville Patients Say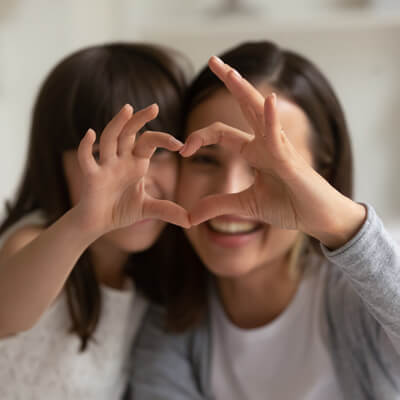 At Pathways Chiropractic we love when patients share with us their feedback and comments after chiropractic care. Please read our patient testimonials below to see what other people have achieved through their tailored treatment plans with us. Share your stories too! Click here to send us your feedback so that we can help to spread the word about the benefits of natural Pathways Chiropractic care. For more information, or to schedule an appointment contact us today.
---
I Am So Grateful
Dr. Dan is a compassionate, knowledgeable, experienced professional. I am so grateful for all of the help he has given our family over the last 14 years. If you want to live life to the fullest with the best health possible, this is the place it all starts! Don't wait!
˜ Gail D.
Very Helpful
Dr Dan explained everything to me in detail and helped me to understand the process. I had never been to a chiropractor before, so this was very helpful. He and the staff made me feel very comfortable. I'm looking forward to feeling better!
˜ Kimberly K.
Feel Better Already
Most thorough chiro dr exam I've ever had. After being blessed to have Dr Dans father in law Dr Sorota (almost 30 years) as a Dr and friend I was apprehensive to switch. The older we are change is hard! But I was not disappointed! Thanks so much for taking the time needed. I felt better already with my first visit. I'm also very impressed with the activator.
˜ Mary H.
The Results Were Immediate
I have always been skeptical of chiropractic care and not had much success in the past. My first visit to Pathways and I feel much differently. I appreciate that Dr. Dan took the time to explain everything and actually listen to my needs. After my first adjustment, I felt better than I had in a really long time. I have never had an adjustment that felt so "right" and I look forward to working with Dr. Dan on my journey to better health.
˜ Monroe F.
Explained Everything So Well
Dr. Dan Hall explained everything so well that I understood everything relating to my particular issues. I appreciated his one-on-one approach without feeling rushed or distracted. Thanks for an excellent first visit and I'm very hopeful he can help on my path toward wellness.
˜ Laura R.
Left Feeling Great
I've seen 4 other chiropractors and lots of other GPs in my life and I've never had a better new patient experience than my visit this week with Dr Dan. He really listened to me, thoroughly explained causes and treatments, and I felt great when I left. I'm looking forward to continued care with Pathways!
˜ Sara O.
So Glad I found Dr. Dan Hall
I was looking for a chiropractor certified in the activator technique. So glad I found Dan Hall. He's a blessing and I feel so much better without all the crunching of my spine. Love the convenient location too.
˜ Elizabeth J.
Best Chiropractic Experience I've Ever Had
This was the best chiro experience I've had and I've seen at least 10 over the last 15 years. I've been able to stand and work all day today. Excited about having you guys on my wellness team as I work to regain health that's been lost for 4 years.
˜ Bryce R.
Very Happy
Very happy to have found Dr. Hall.
˜ Helena P.
---
Pathways Chiropractic Reviews | (502) 426-1619